We're excited to share this post with you by our guest,
Dunja Lazic
.
1. Start with depersonalizing
December 11, 2014
Dear Sir/Madam
To whom it may concern
Start with one of these and you're already in my trash folder, with less chances of having your email read than the nifty viagra offers I occasionally receive. Please, if you really want something from me, include either my first name or the name of my company.
2. Talk about yourself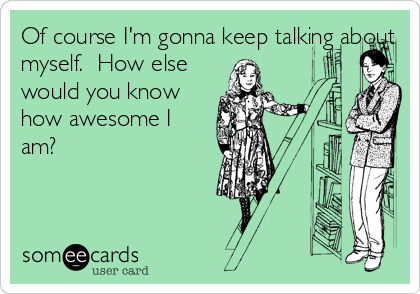 You're the most interesting person in the world and everyone wants to hear your stories. Yeah, that's what you think. For me, getting an email with your long story and background (unless you're applying to work for me and submitting a cover letter) will never work.
Talk about me, I'm the most interesting person in the world because that's what I think, and you need my response. In reality, I just want to know you did a background check and know a few things about me before wasting my time.
3. Make sure it's generic
Everyone loves generic emails. Don't mention my name, don't mention the name of my business, and insert a placeholder like "your company" so I know I can stop reading immediately. Even better, don't even do a background check, just send your sales pitch and hope for the best!
This is pretty self-explanatory but please take the time to evaluate what you're offering and what you're asking from me. A few extra minutes in adding these details will increase the chances of your email being read.
4. Use a really long signature
As much as I love not reading generic emails, there's nothing more I love than seeing a 12-row, super-corporate email signature at the bottom of a really bad email. It just helps me feel less guilty for not replying.
Remember, you're not as important as you think you are. Don't call yourself the CEO of your personal blog or founder of something that doesn't even have a website. Just include your name, website, and remind me of the email address (or phone number) where I can reach you.
5. Don't ask me anything
That's right, I really hate being asked about my opinion, like everyone else in the world. Just write a short story about you and your company followed by an excruciatingly annoying sales pitch. Finish up with "Kind Regards", and I'll forget about your email in less than a day.
Finally, all this advice adds up to one thing: Think before sending emails and spamming multiple inboxes. Don't expect people will waste their time if you haven't.
Do you have a killer cold email?
Have you sent a cold email that had a great response? Send us yours and we may include it in a future blog post.